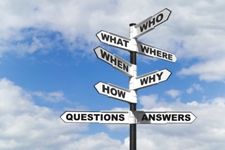 Homework Help:  
Today's students average 2.5 hours of homework per night, and that's if they aren't struggling with the material.  Often children aren't very receptive to homework help from their parents, and teachers are often only available one hour before and after school.  Whether you are having trouble getting all of your work finished at home, or you just enjoy the security of having a tutor at your table, Rhodes Scholar can provide a tutor to help you get the work finished correctly.
K-12 Subject Tutoring: 
We provide tutors in the following areas…
K-8 :         All subjects including Beginner Music ( Guitar, Piano, and Saxophone)
9-12:         Math: Algebra I and II , Geometry, Pre-Calculus, AP Calculus AB/BC
English: Grammar, Composition, Reading Comprehension, Building Vocabulary
Science: Biology(AP), Chemistry, Physics
World Languages: Spanish , French
Social Studies: History, Economics, Geography
We provide you with all test prep materials, instruction from teachers highly skilled and experienced in techniques used to master concepts and diagnostic exams, and detailed feedback on areas of strengths and weaknesses.   Class sizes are small and affordable.
Enrichment Tutoring:
If you are looking to get ahead in a particular subject or skill we can help!
Want to start learning Algebra before high school?
Love Biology so much you can't wait for Chemistry?
Are you an avid writer not getting enough in English Class?
Most of our tutors are (or have been) teachers in the classroom and can write and teach the curriculum for a future class.  We have textbooks for most subjects.